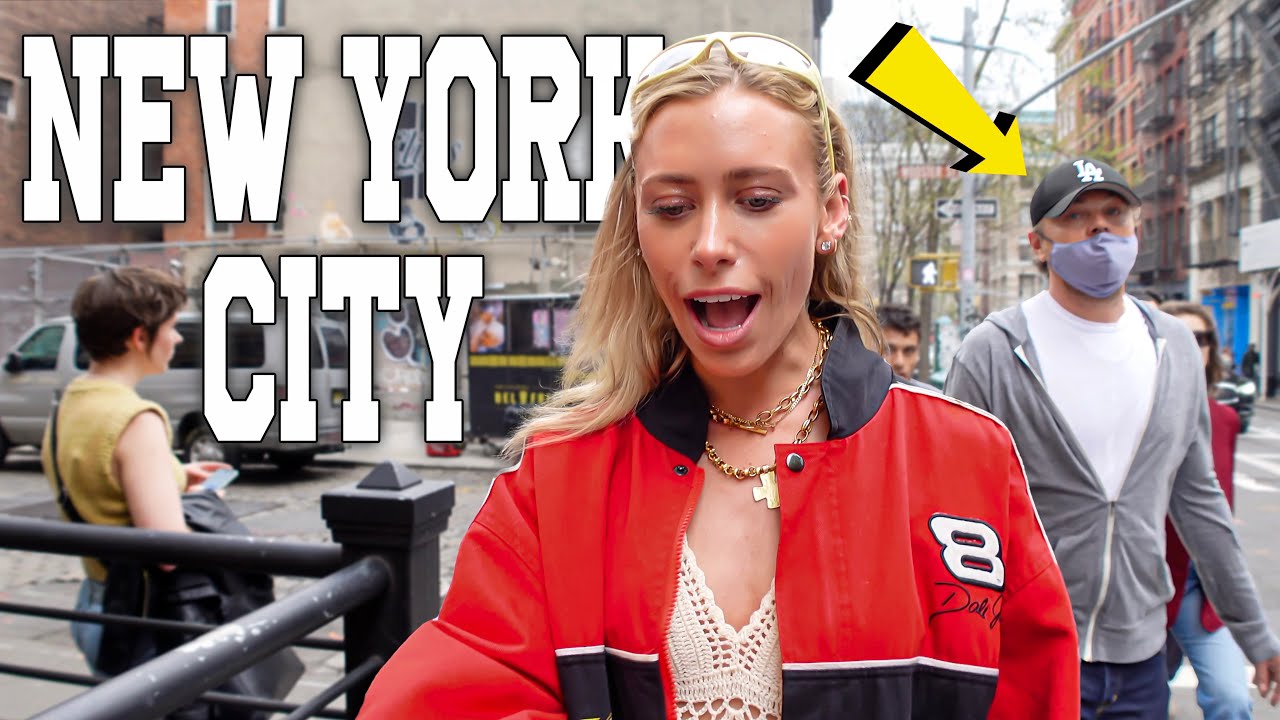 #clothing #fashion #nyc #style #apparel #Fashionstyle #Instafashion
Get ready to explore the vibrant and diverse fashion scene of New York City in this video. Our team takes to the streets to conduct street style interviews with strangers, showcasing the latest fashion trends and styles in the city. But this video is more than just a fashion show.
Our host, John Agnello, aka Starlinc, goes beyond the clothes and dives deep into the human behind the outfits. He engages in meaningful conversations with the people he interviews, gaining valuable life advice and insights from each person. And it's not just any interview. John rewards the people he interviews with a rare $2 bill at the end of the conversation, tipping his hat to those with great style and a unique perspective on life. But the surprises don't stop there.
We even have a surprise encounter with Jeremy Piven, who is featured in the video, and Leonardo DiCaprio makes an appearance. Throughout the video, we showcase the diversity and inclusivity of New York City's fashion scene, highlighting people from all walks of life, each with their own unique style and story to tell. From sleek and sophisticated to edgy and bold, we've got you covered with all the latest fashion trends. But it's not just about the fashion. We also dive into the cultural and social aspects of fashion in New York City.
We interview locals who share their perspectives on the city's fashion scene and what it means to them. You'll get a glimpse into the city's diverse and inclusive culture, where people express themselves through their clothing and style. One of the highlights of this video is the valuable life advice we get from the people we meet. They share their thoughts on fashion, individuality, and self-expression, giving us insights into their personal journeys.
Through these interviews, we learn that fashion is not just about what we wear, but also about who we are and who we want to be. So, join us on this journey through the streets of New York City, where we celebrate individuality, self-expression, and the diverse and inclusive culture of the city's fashion scene. Explore more Fashion videos on our Channel https://www.youtube.com/@johnnyagnello
#Clothing
#fashion
#fashion styles
#NYC Style