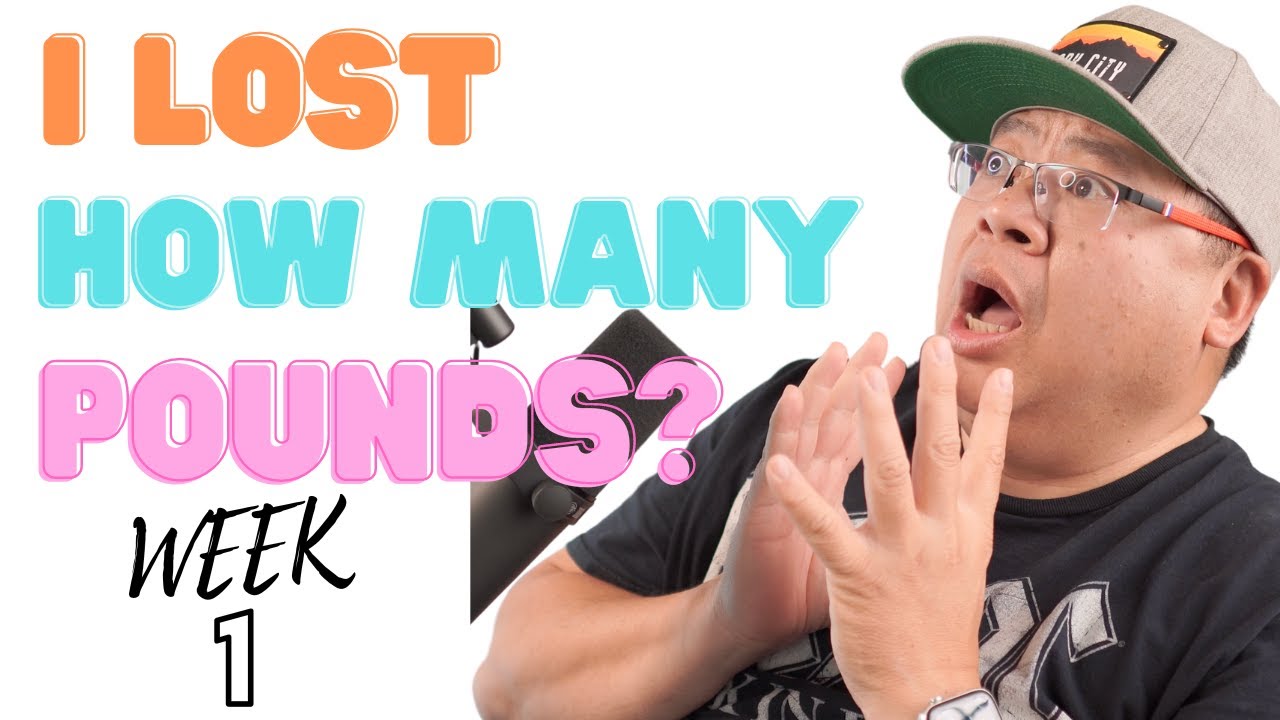 #weightloss #weightlossjourney #fitness #weightlossprogress #weightlosstransformation
I can't believe it. I lost 10.1 pounds my first week on my new Van94 weight loss journey diet plan. Come and join me on my journey to get healthy and lose 94 pounds! 83.9 pounds left to go.
If you love or hate the drama of diet hell, this is the place to be. I'm not just losing weight for myself but it's for my friends and family. I'm also doing it for you and to keep us motivated to keep going. I have a serious food addiction problem and I hope to find support and give support to those who are struggling with it.
Hi I'm Van and this is my millionth attempt to lose weight and get healthier. I've tried everything like Keto, Mediterranean, Mayo Clinic and DASH diets. I like meat too much so any diet that's vegan or vegetarian isn't going to work. I've also explored diets such as volumetrics, ornish, and the flexitarian diets. I have been on Weight Watchers twice and it hasn't worked out. Some people I know have tried Jenny Craig but it can be expensive. Let's get ourselves out of the obese or obesity weight categories.
My Van94 5 Step Weight Loss Journey Plan:
Step 1: Nutrition
Step 2: Exercise
Step 3: Sleep
Step 4: Mental Health
Step 5: FUN
You don't have to be skinny to be happy. In this video, I'm sharing my story of how I my first week on my weight loss journey – week . By learning to love yourself, you'll be able to love your family and friends the way they deserve to be loved. You don't have to be overweight to have a health problem. By changing your lifestyle, you can take charge of your health and reach your weight loss goals!
Mental health awareness is important as nutrition and exercise. We're going to be working together to lose weight and have a healthy lifestyle! This is your chance to join the weight loss journey with me. Whether you're new to healthy living or you just need a little encouragement, this is the video for you. Let's work together to improve our health and have a happy, healthy life!
Currently I have high blood pressure, hypertension, diabetes type II, and weigh 254.7 pounds. My goal is 160 pounds which means I need to lose 94.7 pounds.
As part of the Van94 plan I'm doing intermittent fasting and will be monitoring my sugar insulin.
Van94 is your place to watch my journey to lose weight. Please join me and we can lose weight together. If you want to be part of my weight loss group, let me know in the comment box.
https://www.youtube.com/@van94weightlossjourney
Explore More Weight Loss Videos
#fitness
#weight loss
#weight loss journey