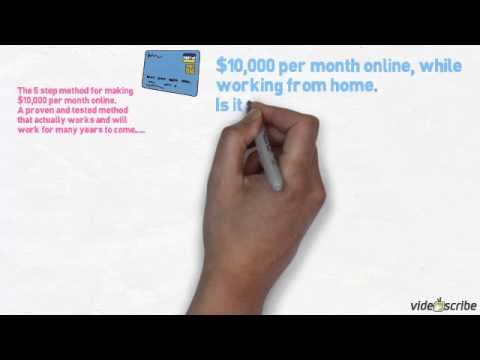 Here is what Sebastian says about the "5 step method"(a translation from swedish to english, so the english is not perfect)
Just like many others. I made a lot of mistakes in the beginning. And I could not keep my goals.I expected result to come much faster than they did. Which made med feel a little bit like a failure. It seems to be very common to make these kind of mistakes. Many others who are succesful today also expected the results to come much faster than they did.
So the advice here is to not expext the results to come very soon. Set goals that you know that you can hold. As I said it can be pretty tuff to not keep the goals and expectations because it feels like a failure.
For me it took almost six months before I managed to earn my first dollar. I tested a lot of different systems and courses before I found a system that worked. When I finally found something that worked, the results started to drop in after a couple of weeks and after a couple of months things started to go really well.
So the advice here is to find a system that works, stick to it. Make a plan and set goals, work hard and you will probably see the results come as letters in the mailbox. All people make mistakes in the beginning, just learn from them and keep working on the plan that you have set up. Most people do not work as hard as they need to. It is really important to have a goal/plan and stick to it. After the first websites you will see that things will go easier and easier as you learn how to do it.
#Make money online